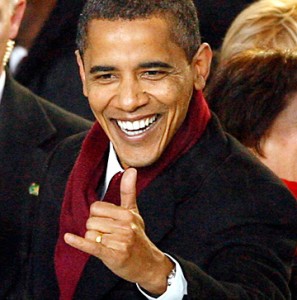 3 Hawaii iPhone Travel Apps that will Make You Look Local
Today's iPhone travel apps make it easy to follow in the footsteps of the locals, with information on everything from where to eat and shop to how to speak the language. We've got three must-have iPhone travel apps to help you look local on your Hawaii travel adventures.
Hawaii Guide Me
Hawaii Guide Me is a must for your Hawaii travel, because it offers a comprehensive package of everything you need to know to make your tropical getaway absolutely perfect. This iPhone travel app gives you listings of restaurants, shopping opportunities and the very latest in Hawaiian entertainment. The app even includes coupons to help you save some cash on your island purchases, as well as a GPS function to get you around the islands with ease.
Speak Hawaiian Places
Let's face it; the Hawaiian words you see on signs and restaurant menus can be darn near impossible for a mainlander to pronounce. That is why Speak Hawaiian Places has made it a whole lot easier for you to speak the language during your Hawaii travel. This iPhone travel app offers the proper pronunciation for hundreds of common Hawaiian words so you can talk to the natives with ease. For an additional cost, you can even download iPhone travel apps that will teach you basic Hawaiian phrases so you can say things like "Thank you," (Mahalo) just like the locals do.
Reef Fish Hawaii
For those who like to spend much of their Hawaii travel under the water, it can be confusing to know what you are seeing in the depths of the sea. Reef Fish Hawaii wants to enhance your Hawaii vacation with a little education about what you might see in the tropical waters around the island. This iPhone travel app offers the names and pictures of more than 150 tropical fish, so you can identify the creatures you discover.
For the ultimate in Hawaii travel, iPhone travel apps are the way to go. These three apps make an excellent start in helping you make the most of your tropical vacation.
Other Hawaii Travel Posts That May be of Interest