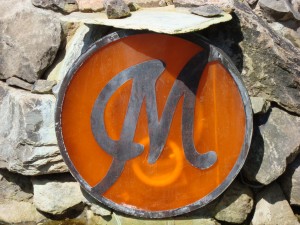 Being a life long Hawaii resident, a visit to Maui includes a fair amount of time enjoying the familiar local spots and enjoying a few new spots. Many islanders know that Maui has entered the realm of upscale and glitzy, but it just takes a couple of turns on a familiar back road to discover that Maui really hasn't changed much at all. Old time eateries still are thriving by remaining the same. D'autre part, Maui has more than a few upscale eateries. Local chefs are claiming their piece of the Maui culinary scene providing many upscale dining experiences. For those who need more help in finding these places, it is recommended to download an iPhone travel app or and Android travel app to help you find your favorite eatery or to discover a new one. Here is a collection of Maui's best upscale and down home hot spots. Include a few on your next vacation Hawaii style.
Sam Sato's 1750 Wili Pa Loop Wailuku, HI 96793 Tel: 808-244-7124
Located in the Millyard Industrial Center in Central Maui. A bit hard to find but ask any local they will know where it is. This family own eatery has been a Maui favorite for generations. Menu includes wonderful local cuisine that includes plate lunches and saimin. Be prepared for lines and limited parking. Don't leave without having the fried saimin.
Koho Bar and Grill 275 Ka'ahumanu Avenue Kahului, HI 96732 Tel: 808-877-5588
Family bar and grill that is a popular local spot with a lively happy hour. The Queen Kaahumanu shopping mall location makes it a perfect spot for lunch. There is lots of free mall parking. The décor is comfortable and the service is friendly. The menu features pastas, burgers, steaks and seafood. Prices are very reasonable.
Sansei Seafood Restaurant & Sushi Bar 1881 South Kihei Road Kihei, HI 96753 Tel: 808-879-0004
D.K. Kodama has risen to an inter-island standard of excellence, and this Kihei restaurant is a fine example of how sushi and island palates have evolved over the years. This casual restaurant offer Asian inspired sushi and entrees that are creative, exciting and unforgettable. He's expanded to from Oahu to Maui and has the best contemporary sushi. The Kamapachi and Hamachi are highly recommended. Reservations recommended.
Merriman's Kapalua One Bay Club Place Lahaina, HI 96761 Tel: 808-669-6400
This oceanfront gem is one of the finest restaurants in the islands. The tropical setting combined with the casual chic island elegance makes this a spot for the most special occasions. The menu features Hawaii Regional Cuisine creations featuring local produce from island farms. Reservations highly recommended. Request an oceanfront table at sunset.
Haliimaile General Store 900 Hali'imaile Road Hali'imaile, HI 96768 Tel: 808-572-2666
Located just off the Haleakala Highway, this re-purposed plantation store is now island Chef Bev Gannon's masterpiece. The casual café offers superb service and a creative eclectic menu. The location is especially convenient for an upscale lunch after a visit to Haleakala Crater. The sashimi Napoleon is an absolute must. Tables next to the window are best.
Lottie Tagupa est un natif Hawaiian, né et a grandi sur l'île de Oahu. Elle a été écrit sur Hawaï pendant plus de 10 ans et vit actuellement à Waimea sur la Grande Ile.
Autres messages Voyage Hawaii qui peuvent être d'intérêt