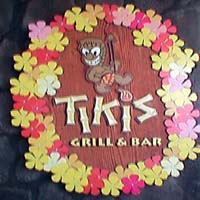 Happy Hour in Waikiki
Waikiki is just five blocks at its widest point and two miles long.Hawaii's most popular resort is bordered on the mauka or mountainside by the Ala Wai Canal and the beautiful blue Pacific Ocean on the makai side. Aside from being Hawaii's largest and most-popular resort area, it also the place where one can find more bars, clubs and lounges in the islands. The variation is dizzying. From rooftop and romantic to seaside and sultry there is a bar for everyone inWaikiki. Many have already realized that the best Hawaii travel advice is to do at least one happy hour in Hawaii, and make it your first sunset in the islands.
Waikiki also has the best collection of happy hours in the islands. Happy hour ranks as one of the best times of day. The tropical heat is replaced by cool breezes while shadows grow long along the shoreline and the ocean changes from blues and greens to silvery and white.
The best happy hours are those that are accompanied by live music and sunset views, and in Waikiki, this is the norm in more places than one. As the sunlight fades, Waikiki bars break out their best prices, their best entertainment to kick-off another enjoyable night inWaikiki.
Here are three of the best places to enjoy the Waikiki sunset, enjoy your favorite beer or try something new and exotic.
Tiki's Bar and Grill – Aston Waikiki Beach Hotel  2570 Kalakaua Avenue  808-923-8454  Hours: 2p-5p daily
There is hardly a better place in Waikiki to enjoy a trifecta of drinks, sunset and music. The third floor restaurant is located adjacent to the pool and offers a large deck area overlooking Kuhio beach and a seemingly front row seating to ooh and ahh at the oranges, reds and even purples that fill he sunset sky. The bar menu is a collection of creative pupus or small plates that include prime rib poke and much more.
Hula Grill – Outrigger Waikiki Hotel  2235 Kalakaua Avenue  808-923-4852  Hours: 4p-6p daily
Another high profile beachfront operation that pushes forth some stellar drinks and discount eats during the sunset hour. The pupu menu offers crab meat wontons, kalua pig pot stickers along with discounted island beers and fresh made fruity drinks.
Rum Fire – Sheraton Waikiki  2255 Kalakaua Avenue   808-922-4422  Hours: 4p-6p
Sleek and trendy, this beachfront bar is a favorite for islanders and island visitors. The contemporary setting and comfortable alfresco setting is the perfect spot enjoy the changing colors of sunset. The Diamond Head views as a backdrop make drink specials and tapas menu even more enjoyable.
Lottie Tagupa is a native Hawaiian, born and raised on the island of Oahu. She has been writing about Hawaii for over 10 years and currently lives in Waimea on the Big Island.
Other Hawaii Travel Posts That May be of Interest