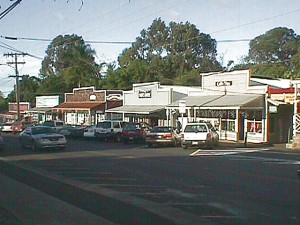 Makawao – Upcountry Charm on Maui
Far in lifestyle and attitude from the resort areas on the Valley Isle, Makawao is a local community filled with cool temperatures, charm and character. The charming town is by far the busiest of a string of upcountry towns that include Olinda, Kula and Pukalani. The area is situated between 1500 and 3200 feet above sea level on the eastern flank of Haleakala.
Once off the Haleakala Highway, the road changes from straight and wide to narrow that follows the contours of the dormant volcano through farms, ranches and forests of koa and eucalyptus trees. Different from other sea level plantation towns, Makawao is a cattle ranching town where the Hawaiian Paniolo lifestyle still very much a reality amidst several family own ranches. A few of the more active are Piholo Ranch, Haleakala Ranch Company and Ulupalakua Ranch. Visitors are welcome at these ranches that offer horseback riding, vacation rentals and zip line tours.
Of all the upcountry towns, Makawao is certainly the busiest of all. Arrive on a typical morning and the streets will be filled with rental cars and people hunting down breakfast or a quick cup of coffee after experiencing the demi-god Maui pull the sun into the morning sky at the summit of Haleakala.
A visit to Makawao is best done on a Saturday morning where in addition to the sweeping views of the central Maui towns of Kahului and Wailuku clear to Iao Valley, one can enjoy a suburb farmer's market and the lively arts scene in anyone of the numerous galleries located along Baldwin Avenue in the heart of town.
On other days, there are several boutiques and Maui restaurants that offer everything from fresh baked goods and coffee to hearty local grass fed beef steaks.
Hawaii Travel Advice: Plan a visit to enjoy the Annual Makawao Paniolo Parade typically scheduled for the last weekend in June.
Lottie Tagupa is a native Hawaiian, born and raised on the island of Oahu. She has been writing about Hawaii for over 10 years and currently lives in Waimea on the Big Island
Other Hawaii Travel Posts That May be of Interest