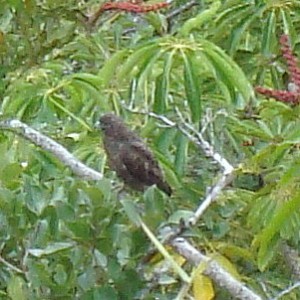 Historical and Heavenly Waipio Valley
One of the most beautiful sights in all of Hawaii is located along the Hamakua Coast on the Big Island of Hawaii. Located nine miles off of Mamalahoa Highway, it takes each visitor off the beaten path to a time rich in legend, conflict and nature.
The valley is a collection of working taro fields or lo'i, fishponds, several heiau and two of the longest waterfalls in the Hawaiian Islands. It's easy to find, the signs to Waipio are well marked that will skirt the plantation town of Honokaa and offer wonderful ocean and forest views along the way. Ideally the drive should include an exploration of the entire Hamakua Coast to include at least a quick visit at the valley overlook to enjoy the views and perhaps capture a photo of the elusive I'o or Hawaiian hawk. Alternately, many come to spend the day hiking challenging trails, horseback riding or a four wheel drive tour along valley floor. Either way, Waipio is not to be missed.
The lo'i or taro fields are numerous in the valley. Fed by fresh water streams, picked by hand and taken up the valley road to be processed into some of the sweetest poi known in the islands.
The valley was inhabited by Hawaiians that preceded the Kamehameha Dynasty. The legends say the earliest inhabitants included Aliiaimoku Liloa who was the ruling chief of the Island of Hawaii. Liloa declared Umi, his long long son as predecessor to the island kingdom. The valley was inhabited by Hawaiians that preceded the Kamehameha Dynasty.
The heiau in the valley were considered to be some of the most sacred in the islands. Among the heiau were Honuaula, Pakaalana, Hokuwelowelo and Moaula. Pakaalana was known as the most sacred in the islands, while Honuaula was a mystical sacrificial alter. Hokuwelowelo was the heiau where the divine Kihapu shell was guarded until it was stolen by sly dog called Puapualenalena. Moaula was built by Hakau before it was raided by Umi. Umi is said to have made Hakau the first human sacrifice at this cliffside heiau.
Waipio is also the location of Hawaii's longest waterfall. It is the largest of a cluster of what sometimes can be three waterfalls that are located along the south side of the valley. The waterfall is the subject of a love song that speaks of young love and legends that speak of a discarded infant discovered by gods to be royalty.
Hawaii Travel Advice: Arrange for an offical tour since rental cars are not allowed on the valley floor.
Lottie Tagupa is a native Hawaiian, born and raised on the island of Oahu. She has been writing about Hawaii for over 10 years and currently lives in Waimea on the Big Island
Other Hawaii Travel Posts That May be of Interest